Marks Signing Dates for Vesuvius Club
Thanks to Nigel Stoneman from Simon & Schuster for these:
TUESDAY 16TH NOVEMBER
7.00PM EVENT – CULTURE SHOCK – NORWICH
CONTACT: DAVID
TEL: 01603 625557
LOCATION: 10-12 St Benedict's Street, Norwich
WEDNESDAY 17TH NOVEMBER
1.00PM SIGNING – FORBIDDEN PLANET
LOCATION: SHAFTESBURY AVENUE
THURSDAY 18TH NOVEMBER
6.30PM EVENT – BORDERS – OXFORD
CONTACT: CHARLIE HAYES
TEL: 01865 203901
LOCATION: 9 MAGDALEN STREET
FRIDAY 19TH NOVEMBER
12.30PM SIGNING – OTTAKARS – HEMEL HEMPSTEAD

7.30PM EVENT – OTTAKARS – MILTON KEYNES
CONTACT: GENEVIVE HOWE
TEL: 01908 395384
LOCATION: 72 MIDSIMMER PLACE
THURSDAY 2ND DECEMBER

7.00PM EVENT – OTTAKARS GLASGOW
CONTACT: ANTHONY BROWN
TEL: 0141 353 1500
LOCATION: THE ARCHES – ARGYLE STREET
SATURDAY 4TH DECEMBER
12NOON SIGNING - OTTAKAR'S - DARLINGTON
CONTACT: CLAIRE BULMAN
TEL: 01325 465666
LOCATION: IN STORE
4.00PM SIGNING - OTTAKAR'S – WAKEFIELD
CONTACT: DAVID FILLIS
TEL: 01924 387613
LOCATION: IN STORE
MONDAY 6TH DECEMBER
6.30PM EVENT - OTTAKARS BANBURY
CONTACT: STUART LEMON
TEL: 01295 270498
LOCATION: IN STORE
Local Competition
There is a competition to go to a screening of the new film here also there are exclusive pics of the Filming taken by Jeremy here.
Review of Vesuvius Club Audio
The trouble with audio adaptations of books that you love is that they are abridged in order to get the book down to a two-CD car-friendly box set, and thus you find that your favourite parts of the book are often removed. However, in this BBC adaptation of Mark Gatiss' novel, they've been rather clever - firstly in allowing Mark to abridge the book himself (and rewrite it where necessary) and also to get Mark to read his own words. The obvious benefit, aside from "doing the voices", is that Mark has a passion for his own work - almost acting the story out for his listeners. Admittedly, some of the accents are rather dodgy (where on earth is Tom Bowler supposed to be from?) and the female characters sound rather masculine (Bella Pok reminding me of Matt Lucas' Latymer Crowe character) but the voice of Lucifer himself is perfect - Mark's best radio four voice with an added edge of winsome camp - just how I imagined Lucifer would sound.
The abridged story does race over, and sometimes miss out, some of the action - for example, the wonderful chases, through the cemetery in London and the underground sewer in Naples are both gone from this version. But the spirit of the book remains, and Charlie Jackpot is still as charming and impudent as ever. If Mark's plan was an Edwardian pastiche of James Bond then this comes across rather better in audio, through the idiosyncratic pronunciation ("weskit" for "waistcoat") and various humorous foreign accents used.
I would recommend that you definitely read the book first. But if you're a fan of audio, then you can't do much better than drive along on a bright winter's afternoon with this version on your stereo.
Tara Alexander
www.vesuviusclub.tk

Official Press Release for the Film
THE LEAGUE OF GENTLEMEN - Royston Vasey (Working Title)

London: October 4th 2004 - Principal photography has begun on the feature
film The League of Gentlemen - Royston Vasey (Working Title), it was
announced today. Directed by Steve Bendelack, (League of Gentlemen, Little
Britain), The League of Gentlemen - Royston Vasey, is a feature film from
the team that brought you the multi-award winning comedy TV series The
League of Gentlemen, created by and starring Mark Gatiss, Steve Pemberton,
Reece Shearsmith and Jeremy Dyson. Shooting commenced on Monday October 4th
2004 and is taking place on location in Dublin and in London.
The fictional world of Royston Vasey is facing apocalypse and the only way
to avert disaster is for our nightmarish cast of characters to find a way
into the real world and confront their creators. From present day Soho to
the fictional film world of 17th Century Britain, the residents must
overcome countless bizarre obstacles in their bid to return Royston Vasey to
safety. In addition to featuring the most beloved characters from the
original The League of Gentlemen TV series, this darkly hilarious movie
adventure will also bring to the screen a whole host of new characters and
cameo performances from numerous famous faces.
The League of Gentlemen - Royston Vasey is a Universal Studios and Film Four
presentation of a Tiger Aspect Pictures production in association with
Hell's Kitchen International. The League of Gentlemen - Royston Vasey is
directed by Steve Bendelack and produced by Greg Brenman and Ed Guiney.
Executive Producers are Peter Bennett-Jones, Andrew Lowe and The League of
Gentlemen.

There are a few types of Web Site, some will bring you every single spotting of a Gent or Gent article or pictures of them doing their shopping, if you want that then I can point you in the right direction but this web site will only ever publish the stuff that really matters, the real news!
07/10/2004
Confirmation of Film Name!
According to these photo's the Film is to be called Royston Vasey...which is good news for our sister site http://www.roystonvasey.co.uk!
Read the full article here http://www.showbizireland.com/news/october04/03-gentlemen01.shtml but the pics are below!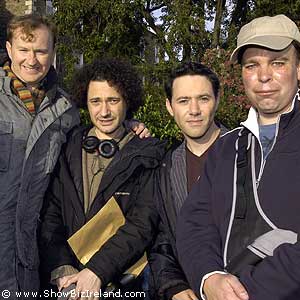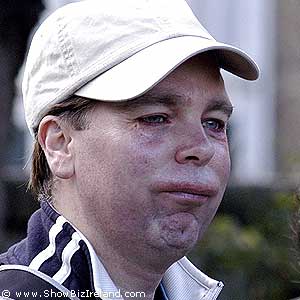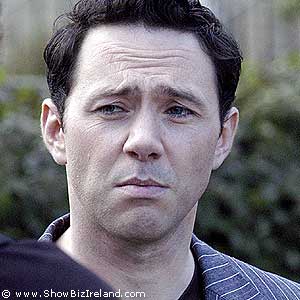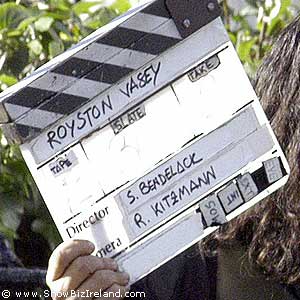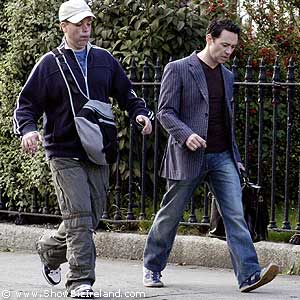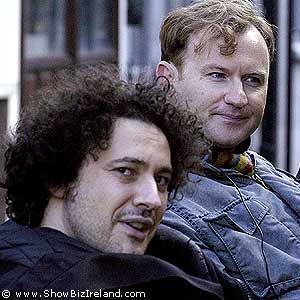 05/10/2004
Newsflash! - Steve Bendelack confirmed to direct League of Gentlemen Film!
Other cast members confirmed include Welsh actor Michael Sheen, Bruno Langley who plays Todd Grimshaw in Coronation Street and Manchester born actor David Warner who says of his role...
"I'm going to be in The League Of Gentlemen film," laughs the Manchester-born actor.
"They wrote a part especially for me, which is very flattering. A few years ago they invited me to be in their TV Christmas special but I couldn't do it as I was living and working in America at the time.
"However, I became friends with them and now they have invited me to be in their film.
"Because I had been living in America, I hadn't seen the show when it was on TV, so when I watched some tapes I couldn't understand what was going on!
"They are really very clever and they are very good actors. It is a strange show, but I really like it and now I've seen all the tapes I am a huge fan.
"It is a real change for me too; it gives me a chance to be a bit stupid! I like to do comedy but rarely get asked to do it so to have the opportunity to do something like The League Of Gentlemen and hopefully make people laugh is great.
"They haven't got me dressing up as a woman as yet but you never know!"
David Warner has been in the acting business for more than 40 years with a varied career starring in Hollywood blockbusters like Titanic and The Omen and TV classic dramas like The Choir and Twin Peaks.
More...
Taken from Empire...
League Of Gentlemen Movie? Extraordinary!

Edward and Tubbs, the snout-faced shopkeepers of Royston Vasey,
aren't overly fond of things — or people — that aren't local.
Particularly protective of the `precious things' on their dusty
shelves, they've been known to burn strangers alive for daring to
enter their store. For them, the bright lights of the city are cause
for abject terror rather than fascination.
So it's a bit surprising that they're finally left Royston behind to
visit London. Shooting began this week in the capital for The League
Of Gentlemen's first big-screen outing, featuring all the bizarre
town's resident creeps, transexual cab drivers and wife-collecting
circus ringleaders.
The cult British comedy is one of the edgiest TV shows around,
constantly pushing the boundaries of acceptable taste. So God only
knows what the team (who have confessed that their favourite movie is
The Wicker Man) have in store for us with their bid for cinema infamy.
Whatever horrors are lined up, prepare for a time-twisting narrative
in which the monstrous characters break through the divide between
their fictional world and the real one in order to save themselves
from destruction. It's also been promised that the dark adventure
will feature a host of cameos from famous faces. Though considering
that the TV show guest-starred Roy Chubby Brown (whose real name is
Royston Vasey, fact fans), don't hold your breath for an appearance
from David Beckham!
17/09/2004
A Round up of Latest News!
Marks New Book!
Marks new book will be out for Christmas (Nov 1st) called The Vesuvius Club: A Lucifer Box Novel!
I am pleased to announce that not only do I have a review of the book by two of the greatest League fans but also we will be featuring a Chapter from the book sometime soon!
Visit the Vesuvius Club page Here!
The Pub 'The Masons' as featued in the show is to change hands so keep your eye out on Ebay for the Creme Brulee chalk board!
You can now buy a 'Welcome to Royston Vasey' Road sign, click on the Merchandise button above!
The Film...again...
Papa Lazarou, and Pauline could be returning to
Glossop to shoot their very own feature film.
League of Gentlemen - The Motion Picture will put the strange
folk of Royston Vasey on the silver screen.
Last week the comedy team were in Hadfield to check out
locations for the forthcoming shoot, which was scheduled to
start the end of September.
However, according to a spokeswoman for Tiger Aspect - the
company behind the film - they are having funding difficulties,
which could affect the smooth running of the project.
In addition, they will spend only one day filming in Hadfield and
the rest will take place in other locations.
Goldline taxi boss, Chris Woodward, who has worked as a
location finder on the BBC series, says he is unsure this will
work.
"It's like taking Last of the Summer Wine out of Holmfirth - you
can recreate some scenery to a point but you won't be able to do
everything and you might end up losing something.
"On the other hand it might be a ranting success, we'll have to
wait and see".
On a personal note I have heard that the crew will be there for two weeks (There now I have heard) and are making a mock up of the War Memorial ready for filming in Ireland!
And More...
"Fans of the BBC's gothic sketch show The League of Gentlemen will
surely agree that, considering the series's prominent debts to
classic British horror, a feature version is a tantalising prospect,
writes Donald Clarke
They will be delighted to hear that Royston Vasey: The Movie is due
to begin shooting around Dublin in September. A co-production of
Hells Kitchen and Tiger Aspect Productions, the local film for local
people hopes to build upon the partnership forged between those two
companies during the making of Pete Travis's Omagh.
"All the best-known characters are in the script," promises co-
producer Ed Guiney. "But it involves a major leap forward."
13/08/2004
Film in pre production!
The Gents were all spotted in Hadfield on Tuesday (10th) August!Yes, all Four Gents posed for this picture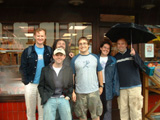 outside Briss's Butchers! It could be the fabled fourth series of course! Further info as I get it! Thanks to Hayley for the info and pic.
08/08/2004
New Web Site
I am pleased to announce that with immediate effect I have been given the task of running www.roystonvasey.co.uk!
Currently there is a copy of this web site there but I do plan to take it in a differant direction over the coming months!
The biggest change for this web site is that you can now register for a free yourname@roystonvasey.co.uk email and you can do it here!
If anyone has any suggestions for the new site please mail them to me@jasonkenny.co.uk
Thanks!
25/07/2004
The Latest...
Well, actually there isn't any! Not much anyway! It has been a while since we had some proper news to report on here, there have been a few bits, the gents have been spotted in a few things (Reece on Cbeebies) and so on but no actual news! I have done a few updates on the web site and there will be more soon, see if you can find the film news section!
Ok, strictly for adults only, where does Alvin buy all the bits for the adult fun nights at the Windermere? http://www.funtoysuk.co.uk thats where! By clicking on the link you are confirming that you are 18 or over! This is a real web site, not a joke! It sells condoms, vibrators, lingerie and other adult toys!
Jeremy Dyson presented a script-writing master class in front of students at the University of Bradford in February 2004.Here is a link

09/05/2004
Spent
I have been meaning to put this up for ages but...remember in the First Episode of 'On the Town' when Benjamin is in Barbara's taxi and she says she gets her dresses from Bang Bangs...well...there is a shop in Chorley Town Centre (Where Steve is from) called Bang Bangs! Strangely enough it is the stockist for the local School uniforms...I only found out because my Girlfriends 5 year old daughter is starting school here soon (I live in Chorley) so when we go in to get the uniform I may just mention it to the owners!
04/05/2004
A collection of precious things...
Thanks to Tara for this extra info about Mark's sci-fi project 'Nebulous'. He will be playing the head of an eco troubleshooting team in 2099 which locks horns with arch rival Dr Klench, alias his Doctor Who Unbound co-star, David Warner. This Radio 4 sci-fi sitcom will air from 30th December and is directed by Nicholas Briggs.
From Teletext...
Shameless: Channel 4 is to make a 90-minute Christmas special of it's critically acclaimed drama Shameless. A second eight-part series of the story of dysfunctional family the Gallaghers starring David Threlfall, Anne Marie Duff, Chris Bisson and Steve Pemberton. Filming for the special begins next month.
Blackpool: Cutting it actress Sarah Parish, Cold Feet's John Thomson and David Morrissey head the cast of the new musical drama Blackpool, the BBC has confirmed. It's currently being shot in the resort, for broadcast later this year. Morrissey stars as a businessman whose life changes when a young man dies in one of his arcades. Ripley plays his neglected wife, and Thomson his pal. Also in the cast are Georgia Taylor and The League of Gentlemen's Steve Pemberton.
Issue #3 of cult magazine Naked has an interview with Jeremy and Mark, including photos of them talking. Mark mentions finding a slash story between Dr Chinnery and Ross; they talk about the film and Jeremy says that it's an eclectic story with lots of surprising twists and turns. They also mention that the BBC have optioned a fourth series, although that doesn't mean it'll be written or filmed anytime soon; and Jeremy is writing the BBC's "The Day After Tomorrow" series.
All Star Comedy Show
Reece will be appearing in Episode 2 of The All Star Comedy Show on ITV, Thursday 6th May at 10:00pm.
23/04/2004
Want a Precious Thing?
18/04/2004
Live Show in 2005!
Wild About Harry (by Phil Pinfold)
With a Golden Rose to his name from the Montreux
Television Festival, a very busy Steve Pemberton
reveals what the future holds for The League of
Gentlemen and the coincidences behind his latest role
as Harry Secombe alongside Geoffrey Rush
The rubber-faced actor, comedian and writer, who was
one of the founding fathers behind anarchical cult hit
The League of Gentlemen, has been filming opposite
David Suchet and David Soul in the latest TV version
of Death On The Nile.He plays an oddball German doctor
with an eye for the ladies.Now just about to start a
new BBC series, Blackpool, he will also appear in the
big-screen version of The Hitchhikers Guide to the
Galaxy, playing Prosser, the foreman of the demolition
gang which arrives to knock down Arthur Dent's
house."The man, in fact, who actually starts the whole
complex adventure rolling," says Steve Pemberton.
But amidst all these fictional charcters, the
36-year-old has also just finished playing the very
real, much loved and much-missed Welsh singer,
comedian, actor, presenter and devoted family man, the
late Sir Harry Secombe for HBO.Work has just been
completed on a TV film called The Life and Death of
Peter Sellers, with Oscar-winner Geoffrey Rush as
Sellers and Charlize Theron as Britt Ekland, one of
the comic's many wives.
"It was a great, great privilege to play Sir Harry,"
says Pemberton, "because he was one of the most
admired men in show business.No, his family weren't
consulted, as far as I know, but I'll be very
intrested to hear what they think.
"the funny thing was that I belivee the part was
orginally offered to JOhnny Vegas but he'd grown a
beard to appear in Sex Lives of the Potato Men and he
refused to shave.So because of his commitment to the
Potato Men, I landed a wonderful role."
He recouts another bizarre coincidence:"When The
League of Gentlemen was entred into the Montreux
Television Festival a few yeras ago-and we walked away
with the Golden Rose, the main prize-the publicist
from the BBC who came with us was none other than
Jenny Secombe, Harry's daughter.She was a marvellous
lady and very very supportive, a lot of fun.I never
dreamed then that I'd be playing her famous dad a few
years later.
"I even get to sing as Sir Harry.It's a scene at a
garden party and Harry and Ray Ellington-the
bandleader of the Goon Show-break into song and
perform DReam a Little Dream of Me.Incredibly, Ray is
played by his actual son, Lance, and he knew the
words.I didn't!He had to teach them to me."
The HBO show is expected to air in the UK in the early
schedules.
"The funny thing is," says Pemberton, "that I never
really listened to any of the Goon Show tapes before I
got involved, although I am absolutely sure that
we-The League of Gentlemen-are in a line of direct
comedy descent via Monty Python from those iconic
radio shows.
"When I knew that I was going to play Sir Harry, I
listened to just about every tape of the Goons I could
get my hands on.Milligan was an absolutely brilliant
innovator, a comic genius, that's all you can say.But
sadly, because of copyright reasons, we couldn't use
any of the original material in the film.Geoffrey Rush
and I had to come up with something that sounded as if
it was the real McCoy.A flavour of what was created in
the BBC studios and which millions of listeners used
to enjoy.I hope we've done them justice."
He continues:"It's a huge responsibility when you
bring something like HItchhikers Guide or a fragment
of the Goons to the screen because people have such
incredibly strong images in their minds of what their
favorite charcters look like.You have to be fresh and
new but you also have to be loyal to the original and
not betray your fans.We found out about that when we
took League of Gentlemen from Radio 4 to BBC2.The
radio version featured a lot of charcters that we had
invented but we couldn't take them all over to TV-they
just didn't seem to fit somehow.So some were
amalgamated with others, while others were 'lost' and
some new ones popped up."
Pemberton says that although the comedy team were
liberated on radio, they were not as liberated as on
Television.That was mainly because the radio show went
out at 6.30pm in the evening, where they had to be
fairly careful about what they could and couldn't
do.Because the TV version was after the watershed,
they could be a lot blacker-"and we were."
"nevertheless, I have a great fondness for the
original radio series.A guy told me the other day that
we were very nearly the cause of a nasty accidnet.It
seems that when the BBC audio tapes came out, he had
brought the entire set to play in his car-and very
nearly ened up wrapped around a lamp post on his way
home one night because he'd been laughing so much."
Pemberton and his League of Gentlemen mates have also
toured the UK with the show.He admits that they were
amazed at what a huge fan following the League has but
points out that, although it did pretty well in London
and the south of England, it was as they toured
further north that the audiences got warmer and
warmer.
"And in Scotland," he says, "we were like heroes.
"People are always quoting lines back to me, they love
the wackiness of some of the characters that I
play-like the perverted old schoolmaster Herr Lipp-and
the line 'a local shop for local people' has now even
gone into chatchphrase books.We never reckoned on that
happening, ever."
And there is even better news for League fans-the lads
are going back on the road late in 2005 and there is
also a movie of the show in the offing.The team spent
much of 2003 getting the script together.
"Now," says Pemberton, "it's the agonisingly slow
process of getting the finance together.Anyone who has
ever attempted to make a Brtish film will know what
that is all about and how complex and terrifying it
is.A truly agonising process.You go to see a British
film in the cinema and you have to spend about ten
minutes before the titles come up reading the
corporate names of all the companies who have put
their cash into it.
"Anyway, we hope to have everything in place within
the next few months and we hope that we'll film in
late August nad early autumn.We'll do the
post-production and editing in the winter and we hope
that it will be up on screen in spring next year." Thanks to Claire for the typing!
Merchandise
According to one of the fan sites, an official merchandise site will be up and running soon, more as I know it!
04/04/2004
Film News!
League film finally secures financing
Filming on The League Of Gentlemen movie is finally set to begin this
autumn after delays over financing.
But now the team think they are weeks away from having the budget for
their 90-minute comedy, and expect to start work later in the year."
Star Steve Pemberton told Teletext: "Hopefully we'll be filming it in
September and October.
"I think the financial deal will all be sorted out by Easter but I'm
totally confident we'll make it this year."
Pemberton has completed the script with colleages Mark Gatiss, Reece
Shearsmith and Jeremy Dyson in which the residents of Royston Vasey
battle to save their village ­ although Pemberton is reluctant to
reveal any details.
He said: "There is a threat to the very existence of the village, but
that's all I can say." (Also I believe Edward and Tubbs will return to help defend the village! - Jason)
Hopefully this time next year it will be in cinemas. It will be an
amazing achievement because the finance has been the main stumbling
block."
Because the Chancellor recently closed a tax loophole for filmmakers,
chances are that filming won't be local... but take place in the Isle
of Man or Ireland instead.
Pemberton is also playing Harry Secombe in the forthcoming film The
Life And Death Of Peter Sellers ­ a role Johnny Vegas had been up for -
and has a small part in The Hitchhiker's Guide To The Galaxy movie.
Is this correct?
The rumour is that the base camp has been booked in Hadfield for late Summer so maybe it will be filmed local after all??
Shakewho?
From Bard to Verse starts on BBC3 on Monday at 7:15pm. Mark Gatiss appears in episodes 2, 3, 5 and 8
Sky Advert
Mark and Steve can be heard advertising Sky on Virgin Radio, they play pirates and Mark has a very odd accent!
15/03/2004
More news...
The Cicerones will be shown on Channel 4 on Sunday night 14th March 3.40am, directly after The Wicker Man!
For those of you without Digital, Nighty Night is finally coming to BBC2. It starts next Monday 15th of March at 10:00pm.
There was an item on Radio Four's Front Row recently entitled 'Why Doctor Who's Tardis could soon be landing in Royston Vasey'. Mark Gatiss talked about joining the team of writers putting together the new series of Doctor Who. You can listen again here
The League of Gentlemen and Coupling are joining the team working on the new series of Doctor Who. Mark Gatiss and Steven Moffatt will join a select group of writers, led by Russell T. Davies, producing scripts for the 13-part series for BBC One, read more here
17/02/2004
Hello! - Lots of News!
Sorry for the lack of updates recently...Just got back from Cyprus and I got engaged at new year...anyway enough about me, onto the news!
I am pleased to say I have a world exclusive...well kinda...A sneak preview of an Interview with Reece by an Australian Magazine called Fiend!
Marks Novel, The vesuvius club, has been delayed until November 1st to take advantage of the Christmas market and will be promoted by Actors dressed as the main character 'Lucifer Box' handing out sample chapters at London railway stations
Jeremy Dyson's novel, Still, is now set to be published on November 3rd, also to take advantage of the Christmas market no doubt! Jeremy is also writing the foreword for a new edition of Dostoevsky's The Double which is published the 20th of May.
Mark Gatiss stars in the new film Sex Lives of the Potato Men (rated 18), released this Friday (20th)! Don't miss it!
The first episode of Catterick aired on BBC3 on Sunday, with Reece appearing as a baddie called Tony. I will have a clip up soon!
The upcoming Doctor Who 'The Green Death' disk will feature a new sketch written by and featuring Mark Gatiss as investigative journalist Terry Scanlon. It will be released in May!
Mark did an Interview on the Simon Mayo show...here, thanks to Tara here is a quick overview...
From Simon Mayo/Five live show
1. They start filming the LoG Film late summer. The production is
with Tiger Aspect but they are looking for "several million pounds"
backing. The film is a single narrative but is "High concept"
and "cinematic"
2. Mark refused to deny he was involved in the new series of Doctor
Who. (way hey!). He said he would like to BE Doctor Who (in real
life...)
3. Mark's new novel will be released in December, pushed back from
July to spend more time on the cover.
4. In Footballer's Wives, Mark is in Episode 7 and plays an agent
and said he felt like Stephanie Beecham from Dynasty.
5. Mark is "the biggest fan" of Location Location Location. And
Relocation Relocation. ;) And got very excited that they were on the
show too.
6. Mark had a big moan-up (quite rightly!) about the
mispronunciation of his name on the Catterick trailer.
7. Stalker fact - Mark wants to move from Stoke Newington to a more
rural part of London. From an ex-Stoke Newington resident (I lived
there for years) I can agree with him!
8. Sex Lives... is out on Friday and Mark said most of his scenes
are with Julia Davis.
Steve Pemberton is to play Harry Secombe in the made for TV film The Life and Death of Peter Sellers...due to be released in 2004 sometime...IMDB says it is in production.
The Gents will be doing a Live show in New York at some point in the future...more details...League of Gentlemen will be appearing at the Village Gate sometime in March (along with several of the UK's hottest comedians) as part of WestBeth's British comedy festival. The dates are still being finalized but you can check back at our website in the next couple of weeks for details. www.westbethent.com.
Francis Ford Coppolas 'the conversation' has in the opening credits a production designer called Dean Tavoularis, is this just coincidence or is it where the league got the name for the character?

02/02/2004
Jeremy clip!
You can listen to an interview with Jeremy at this link...
http://www.bbc.co.uk/radio3/speech/workinp/dyson.shtml
It is all about his Novel which will be published later this year and whilst on the subject, Mark's Book, The Vesuvius Club will be published in May and this website will be running a competition to win one of ten copies of the book in May so keep visiting!
In other news...the Gents are appearing in a few individual projects as the previous news item mentions...I don't feel it important to update you on exactly which episodes they are appearing in as I am sure you wouldn't watch the shows JUST to catch a 5 second glimpse of a gent...or which Jools Hollands shows they are about to appear on as guests in the audience as this is a League of Gentlemen Web Site not a celebrity spotting web site!
07/01/2004
Happy New year!
This years individial projects are as follows...keep your eye out for them!
Nighty Night (Mark)
Shameless (Steve)
Shaun of the Dead (Reece)
Catterick (Reece and Mark)
Britain's Best Sitcom (all 4)
Death on the Nile (Steve)
Footballer's Wives (Mark)
From Bard to Verse (Mark)
Churchill - The Hollywood Years (Steve)
Sex Lives of the Potato Men (Mark)
Plus Mark's book and Jeremy's novel hopefully!
For those of you in London on the 10th...
There will be a log locations tour in london on Saturday 10th Jan, and if people want to email Gailon gailmail77@yahoo.co.uk she will send them details and times!
05/12/2003
Terry and Gabby appearance!
Mark Gatiss (and maybe Reese, Jeremy Dyson) are on Terry and Gaby on Wednesday 17th December. The show goes out LIVE from London's County Hall from 11am – midday, audience arrive at 10am. Tickets are free and are available by ringing Daniel Nettleton on 020 7843 9512 or terryandgabyaudience@umtv.tv
21/11/2003
The Leeds Signing!
Courtesy of contributing editor Tara!
First - the Gents are in "Word" Magazine - the one
with Paul Mcartney on the front. The Photoshoot was
done "in a lift" according to Reece and took hours!
The Leeds signing beat the Charring X one for numbers!
It was incredible. Thank god we were inside out of the
rain - I pity the people queuing round the block
outside!
Mark signed all my Doctor who books - and Jeremy and
Reece signed their names in Nightshade! I got
"special" dedications in each one.
Mark's NOT in "Doctor Who at 40" on Saturday - they
wanted to interview him but he had to leave
(Panopticon).
Jeremy's novel is FINISHED! Hurrah! The first draft is
with publishers so he thinks there will be a delay yet
till we can read it.
Reece said they'd LOVE to do another live tour but
only after the film is made.
That's it!
Series 3 DVD
I have just been watching the 2nd disc on the 3rd series DVD and one thing that has struck me is the music! There is a feature on the DVD that plays the music from the series and it is just incredible!

If you haven't already bought it (for yourself or for someone else) then buy it now, it really brings new dimension to the series!
18/11/2003
Changes to the Signing!
Borders in Charing Cross Road printed posters for 6.30pm for todays (18th) signing in error so to make it easier the Gents will be starting half an hour later.
Mark and a footballers wife!
A star of cult comedy The League Of Gentlemen is to make a cameo
appearance in the forthcoming third series of ITV1's Footballers'
Wives.
Mark Gatiss, 37, told TV Plus: "My agent rang me up and said: 'I know
you won't be interested but do you fancy doing a cameo for
Footballers' Wives?'
"I almost ripped the phone off her going, 'Of course I would. I love
the show - it's like a modern-day Dynasty. It was a joy to do."
Gatiss will play Teddy, the showbiz agent of Tanya Turner (Zoe
Lucker).
"She's a Bollywood actress on the side and wants to do more TV work,"
said Gatiss. "Teddy is very camp."
He laughed: "I hope he goes down well and the fourth series is based
around him."
Footballers' Wives returns in the New Year.

14/11/2003
New T-Shirts and an Easter Egg!
There are some T-shirts available in the Merchadise area, they are excellent quality and there are four designs to choose from! And...Have you found the Easter Egg yet on the 3rd series DVD? Just let the title menu run its course through all the images of the series and a red bag floats past and turns into the st. christopher - click on it and you get Steve Pemberton's video of all the hard working behind the scenes people and see more of the filming of the third series - its really good!
There is also a Competition on the T-Shirt page, lets get some funny photo's sent in!

10/11/2003
A roundup of all the latest news!
You may have noticed a few changes on the site recently, a very good revamp from my friend Kai! Hope you like them!
Maxim Mag: Edward, Mickey and Tubbs are guest editors in the December issue of Maxim Magazine!
Bizare Mag: An A-Z of the League of Gentlemen will feature in the forthcoming issue of Bizare Magazine!
Reece is currently filming Catterick, a six part, half hour real time road com by Reeves and Mortimer. He plays the character Tony.
It tells the story of the first 3 hours together of two brothers who have not seen each other for 15 years. They go in search of one brother's estranged son. On the way they fall foul and are pursued by a murderer, they are mistakenly wanted by the police and become involved with a hotel owner who is searching for his missing penis. One of the brothers finds love, the other friendship.
Q- MAG: The Gents are in the new edition of Q magazine. There is an interview with them at the Q Awards (page 65) underneath an interview with Robert Smith.
The Series 3 DVD is reviewed in DVD Monthly (Johnny Depp cover, December issue) and there is quite a big interview with a photo. It is also reviewed in Ultimate DVD, which contains a photo.
Steve won't be attending the book signings in London and Leeds due to filming the ITV movie of Death on the Nile, starring David Suchet as Poirot.
The Guys starred on Jonathon Ross's Radio show on Saturday (I was in Tenerife, sorry!) but you can listen to it again here www.bbc.co.uk/radio2.
There will be a competition this coming week to win a DVD and a book on the BBC Comedy web site here www.bbc.co.uk/comedy - click on Win a Thing!
Finally, go out and buy your series three DVD, out today!
08/10/2003
Film News at last!
Gentlemen weave dark humour into a movie
Exclusive by Jonathan Donald
The League Of Gentlemen cast are turning their cult BBC2 series into a movie.
Stars Mark Gatiss, Reece Sheersmith, Steve Pemberton and their co-writer Jeremy Dyson are putting the finishing touches to the script.
Gatiss told Teletext: "We've got a draft now that we're very happy with and we've drawn up a list of film companies that we want to talk to. It's just a question now of whose money we take. We want total control."
The cast admit the move is a massive risk.
"We've always wanted to make one but we've just been building up to it over the last year," said Gatiss. "The last series was like a stepping stone, but it's a totally different business. It's so terrifying because there's so much more at stake."
They hope to begin production in the New Year with the release in 2005 and fictional town Royston Vasey — which is actually Hadfield in Derbyshire — will be the setting for the movie to be followed by a fourth TV series.
Pemberton said: "It will be set in Royston Vasey but it won't be what people expect. With a film there's obviously scope for a lot more special effects, but it all depends on the budget. It's all very ambitious."
With its grotesque characters and dark storylines careering between humour and tragedy, the show has become a cult. But the last series was not so well received, prompting speculation that it would be the last.
"We've created around 100 characters so far and with that many you don't feel that you've run out of things to say," said Pemberton.
Book Signings confirmed!
Leeds Borders at 6pm on 19th Nov!
Charing Cross London Borders 18th Nov 6pm!
Should be doing one more at end of November in London but
dates to be confirmed!
Signing both books and DVDs.